The Staycation: Be a Hero and Conquer the Ultimate Vacation … From Home!
---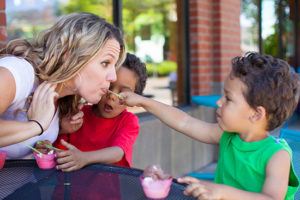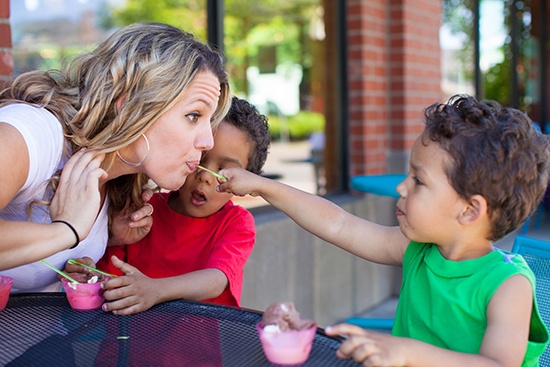 Ahhhhhh. It is summertime — you can just smell it in the air. While many are looking forward to summer vacation, the rest of us that have been cutting back on discretionary spending are looking for other, less expensive ways to vacation and enjoy some time away. Enter, the STAYCATION.
"Staycation" by definition is the stay-at-home-vacation. While busy lives filled with family, kids' extracurricular activities, and work give all of us the urge to "get out of Dodge" and as far away from these stresses as possible, there is something to be said for so-called "unplugging" and checking in to what's around you — things that you may not have explored right in your own backyard.
Some of the many benefits of a staycation include saving money on travel, no stress of travel or packing, no wasted travel days on the front and back end of the vacation (that means two more days), staying close to home, and, if the weather is lousy, who cares?  Plus, there's no chance of cancellation.  But like every good vacation, a staycation needs a plan.  So get ready to be a hero and conquer the ultimate staycation!
Set Guidelines
Specifically, when does the staycation start and end? Make some rules about what the family can or cannot do during this time (TV, video games, checking email, smartphones, cleaning, laundry, etc. – are these all ok?). It is far too easy to be sucked back into your normal routine of checking email or doing chores around the house because you are at home and not working.  If you wouldn't do laundry or ask your children to do chores on your vacation away, then you shouldn't be doing those things on your staycation.  This is important!
Stick to a Budget
Set aside enough money so that something can be done each day – an activity, eating out, etc.  Again, this is something you would do on a vacation. Be sure to stay within the budget you set so that the vacation doesn't cause unnecessary stress. There are plenty of things to do that are inexpensive or don't cost anything.  If an activity out each day is too expensive, plan for a day at home and top it off by walking to your local ice cream spot. Whatever you do, when you are at home, stick to your guidelines of what is approved and what is not.
Plan Activities
This can be as simple as sitting everyone down at the kitchen table and having each person write out one thing they want to do that week.  Throw all the ideas into a jar, then choose an idea from that jar each day of the staycation.  Otherwise, pull out your calendar and write down each day what your family is going to do so that you will surely have at least one activity each day. Summer is here and planning must begin for your family's ultimate staycation!
Here are our suggestions for easy-to-do and affordable activities close to home.
Visit a Local Museum or Historical Spot – Start by pretending you're a tourist visiting your area for the first time.  Go online to Trip Advisor or even simply Google "things to do in" your area!  Depending on your budget, you can also do a virtual tour. 
Find Water – In most locations, a beach, pool, lake, or state park can easily be found close by.  Try paddleboarding, kayaking, or canoeing. If there's no water nearby, visit a water park, set up a slip & slide, or turn on the sprinkler in your own backyard.

 

Go on a Tour –  It's fairly easy to find a local factory or brewery to tour. This can be both educational to learn how certain things are made and can also be delicious. My son recently toured the SC Johnson factory and found it fascinating. 
See a Movie or a Show – Depending on your budget, the theater, opera, or dance halls can be something new; local playhouses can be just as much fun. If this is too expensive, go to a movie theater! Some theaters now offer leather reclining seats, a variety of beverages, and have a 3D experience.  Oh, and be sure not to forget the popcorn! 
Try Bowling, Paintballing, or Laser-Tag – Gather a few other families, neighbors, or friends and get that competition going while making memories. 
Go to an Amusement Park – Whether it's close or an hour drive, everyone can find something to do at an Amusement park.
Visit the Zoo or Aquarium – Either of these can be found in most major cities.  Look them up! 
Stop by the Library – Another idea for keeping costs down.  See what's new on the shelves and find a book to get lost in for the week. 
Go Camping in Your Backyard – Put up the tent, roast marshmallows, tell stories and sleep outside. 
Rainy Day? Have Your Own Film Festival – Everyone gets to choose a movie, then get comfortable on the couch for a day of indoor fun.  You'll watch movies that you wouldn't normally see.  Oh – and don't forget the snacks.  You might even take breaks to discuss and rate each film. 
Go Shopping –  Park downtown for the day in your closest city, find a regional mall or local outlet shopping center.  Spend the day walking around, have lunch, do some school shopping and see what's new. 
Make Dinner an Event – Try a Theme Restaurant, Dinner Theater, or taking a (little) cruise.  Most lakes have some sort of dinner or sightseeing cruise that runs in the summer.  Hop on and see things from a different perspective. 
Bike or Hike!– Walking and biking are both low-impact exercises that are great for you.  Find a park, local trail, or scenic area.  Pack a lunch and stop along the way – get out and explore!
See a Major or Minor League Sporting Event – The country is dotted with major and minor league baseball teams.  Be outside, have a hot dog, and relax. 
Host a Potluck or Barbecue – Whether extended family, neighbors or a "school's out" party, ask everyone to bring something and share. Put out the sprinkler, yard games, and get ready to have fun. 
Try a New Sport – golf, tennis, paddle boarding, or put up the badminton set – whatever it is.  Even if you're not an avid golfer or tennis player, this is the perfect time to try it.  Go to the club or take a couple of lessons locally or take the kids to miniature golf. 
Most Importantly…Take Pictures – It's important that your staycation is well documented.  You and your family are doing activities and exploring places that you don't normally go to, so you will be having new experiences together.  Just as you would on a vacation, be sure to take pictures to capture the moments. 
In addition to the above ideas, napping, reading a book in your hammock, and spending time with family are all included at no additional charge. The real key to the ultimate staycation is breaking away from your regular routine.  Do not get sucked into laundry, chores, and trying to keep the house clean – the point of a staycation is to have a vacation right at home.  Try to keep the mindset of "if you wouldn't be doing ________ in your hotel room across the country, then you shouldn't be doing it on your staycation."  You and your family have set ground rules, a budget, and activities, now sit back, relax and enjoy.