Protecting You and Your Loved Ones From Fraud
---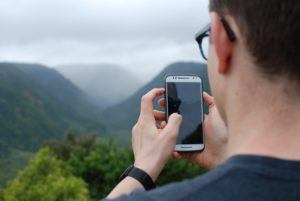 While the employees in our Fraud Department are incredibly friendly, follow these tips and you should be able to avoid talking with them.
Each day, a group of tireless Service Credit Union employees show up to work, put on their detective hats, and begin their day of monitoring, investigating, and preventing fraud against the credit union and its members. Fraud is constantly evolving and this team will always be working hard, behind the scenes, to protect our members from scams, but what can you do to protect yourself and the ones you love?
If you are unsure of whether an offer is a scam or not, hang up and call our Contact Center so the call and caller can be verified to ensure your financial and personal information is protected.
Keep in mind, if something sounds too good to be true, it most likely is.
Service Credit Union, or any other Financial Institution, would never ask for unsolicited account information such as your card number, PIN, account number, or password.
Finally, if you suspect that you or a loved one is a victim of fraud, contact us and ask for a member of the Fraud Department. These hard-working investigators will go over ways you can protect your Service Credit Union accounts and prevent future harm.
This video from the Federal Trade Commission shows some common money-wiring scams, and what happens to people who encounter them.