How to Save Money on Pet Expenses
---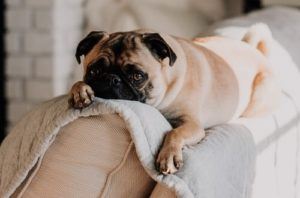 As an animal lover, one of the few bright spots of quarantine life has been spending more time with my dog. I've also noticed that many friends and acquaintances have brought home a furry family member to help beat the Covid blues. While I encourage anyone who has the ability to do so to adopt a pet, the financial aspects of doing so can be a major hesitation for many. If you are thinking about getting a dog or cat, or already have one, here are some tips for reducing the costs that come with it.
Make a Budget
While you may have room in your heart for a pet, make sure you have room in your budget first. Consider the cost of food (the larger the animal, the more they eat), possible boarding if you are gone during the day, routine vet exams, and unexpected vet visits, and make this a part of your existing budget.
Buy in Bulk
Just like human food, pet food is cheaper when you buy it in bulk. Find the food that works best for your new pet (consult your vet in addition to the internet, and watch out for any potential allergy issues), and get as large size of it as possible. If you are buying online, most websites will give you a discount for subscribing to buy the food on a regular basis. Shop around for discounts and special offers as well.
Buy Medication Online
Regular preventative medication, such as heartworm and flea preventatives, retail much lower online than at veterinary offices. Check out sites such as Valley Vet, Chewy, and even Walmart PetRx.
Invest in Insurance
Speaking of the vet, no matter how careful you are, your pet will likely require an unexpected visit to one. That's where insurance comes in handy. While the cost may seem like a lot upfront, emergency X-rays and surgeries can cost up to thousands of dollars, so it's better to be safe than sorry. Check out this article to learn more about the different plan options in your state.
Groom at Home
While you may want to leave nail cutting to the experts, at-home baths and trims will easily save you hundreds of dollars. After struggling with human scissors, we invested in professional dog hair clippers a few years ago and haven't looked back. Make sure to also remember to clean your pet's teeth, as many expensive health issues can occur from lack of dental care. It may seem scary to stick your hand in a mouth with so many sharp teeth, but most dogs and cats actually enjoy getting their teeth cleaned (chicken and fish-flavored toothpaste certainly help!)
Give Them Plenty of Exercise
An easy way to keep pets healthy and happy is to give them plenty of exercises. As the saying goes, a well-behaved pet is a tired pet. If you have a cat, it may seem like a more difficult feat to tire them out (although I do have friends who walk their cats on leashes), but cats can get plenty of exercise at home. Try out a cat tower or some interactive toys, or even a DIY agility course with bars and tunnels.
DIY Treats and Toys
I am not crafty in the least, but if you are, you can spend hours on Pinterest finding recipes for homemade dog and cat treats, as well as toys you can make from things found around the house. Just make sure to avoid these common people foods that can be dangerous to pets.
Now that we've dealt with the boring part, get out there and get those snuggles!