How Much Is My Home Worth?
---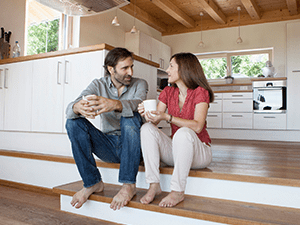 With housing prices rising considerably in recent years, you may be wondering if you should take advantage of market trends and sell your home. Of course, before doing so, you'll want to know the value of your home to determine if now is the right time to sell. If you're interested in learning your home's worth, we have some tips to help you better understand the fair market value of your home in today's economy.
Enlist professional help
An easy place to start is with an online home estimator tool. Simply input your address to get a value based on comparable average sale data.
For a more accurate estimate, a local real estate professional can help you evaluate all the factors that determine your home's worth in the current market. Real estate agents will typically offer a free comparative market analysis to initiate a buyer/seller relationship.
We suggest finding an experienced real estate agent who has knowledge of the area where you're hoping to buy or sell, such as a trusted agent from the hand-picked HomeAdvantage® network.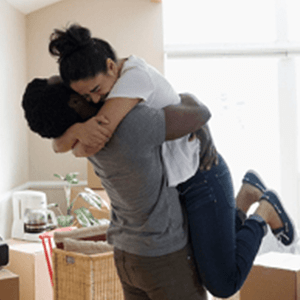 Use one of our preferred
HomeAdvantage agents
to buy or sell your next home, and you may earn Cash Rewards* after closing.
Review recent sales
Whether you use HomeAdvantage or another resource, a local agent can help by gathering information about comparable homes in your neighborhood that have sold in recent months. A comparable property is one that is similar in size, condition, amenities and neighborhood.
Once those properties are identified, consider the square footage, number of bedrooms and bathrooms, backyard amenities (like a pool), and the age and condition of the home.
Evaluate properties currently on the market
Using a home-finding app or website, check out the properties in your area currently for sale. Consider inventory as well—are there a lot of homes for sale in your area? How many homes for sale are similar to yours? And finally, what are the prices of those homes?
Fair market vs appraised vs assessed
Keep in mind there are a few different types of home evaluation. The fair market value of your home encompasses what your home looks like compared to other homes in the area that are similar to yours. This is where a buyer's agent will start.
To calculate appraised value, a licensed appraiser will evaluate the location, size and condition of your home, including any renovations you've done. This is the price that mortgage lenders will look at when a borrower buys a home or refinances their mortgage.
Lastly, the assessed value of your home is the assigned dollar value of your home used by local county tax assessors to determine property taxes. This evaluation may include both the appraised value and the fair market value, as well as whether you generate income from the property. The assessed market value is typically lower than fair market value and doesn't actually represent how much a property could sell for.
Next steps
As no single home valuation method is totally accurate, it's always a good idea to use a combination of resources. If you're ultimately unhappy with the value of your home, keep in mind that property values can change depending on the current economic climate, as while as the supply of houses on the market. There are also steps you can take to add equity to your home, such as making home improvements, which you can fund with a home equity loan or home equity line of credit.
Whether you are selling, buying or both, connect with the experts at HomeAdvantage to make the most of your experience.
*HomeAdvantage is available to you through your membership with Service Credit Union. Cash Rewards are available to members who register to use HomeAdvantage and who use a real estate agent in the HomeAdvantage network to buy or sell their home. Using Service Credit Union for a mortgage is not a requirement to earn Cash Rewards. Cash Rewards amounts are dependent on the commissions paid to the agent. Cash rewards earned are paid out directly by HomeAdvantage after closing. Service Credit Union has no direct involvement in this process. Cash Rewards are void where prohibited by law or the lender. Please consult with your credit union to get details that may affect you.