How to Buy a Home During the Coronavirus Pandemic
---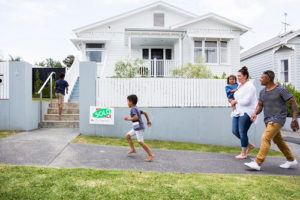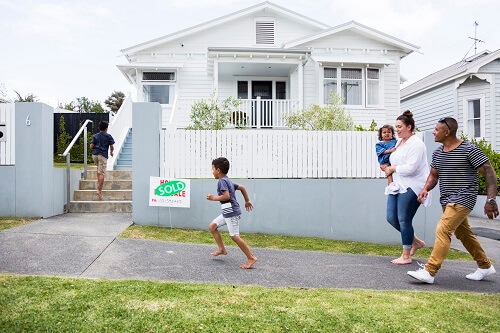 If you've been thinking about buying a home for a while, but COVID-19 put a wrench in your plans, we totally understand. However, with mortgage interest rates at an all-time low, and home prices also predicted to fall, according to real-estate database Zillow, now might be the time to take action.
Of course, safety is a top priority for all of us in these unpredictable times. If the idea of entering a strange home has understandably given you cause for concern, many real estate agents are now offering virtual open houses, 3-D tours, and video conferencing. If you'd prefer to see your future home in person, many agents have also taken social distancing precautions and canceled open houses, keeping the number of people in a home at one time-limited, and enforcing the use of masks, booties, and even gloves. Note, many states are also requiring buyers to fill out paperwork before going on showings to prove that they are not showing symptoms. Be prepared to bring your own mask, and if you are unable to wear one for any reason, make sure to tell your real estate agent in advance so that they can make appropriate accommodations.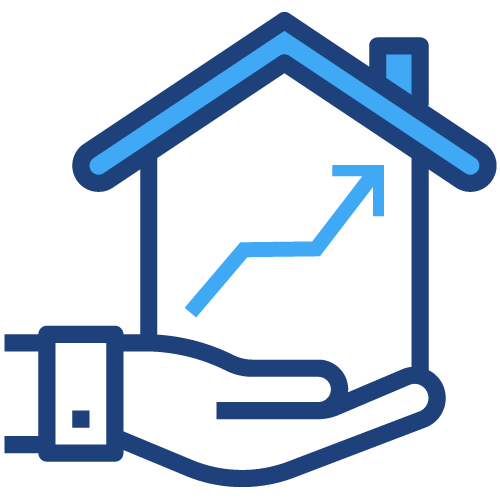 Once you've decided a new home is likely in your future, you'll want to take advantage of the current mortgage rates by starting the prequalification process.
What does that mean? A prequalification letter is a document from a mortgage lender that shows how much they are willing to lend you based on certain factors about your finances. To start the process, you'll need to provide proof of income, asset information, a government-issued ID, and your Social Security number, and you'll need to allow the lender to pull your credit.
Typically, you'll end up with a letter within 24 hours, showing how much you can afford to borrow, what your interest rate could be, and an estimate of your monthly payment based on assumed taxes and insurance.
Make sure to do your research about your potential future home and neighborhood, and consider taking a homebuying 101 course (link to homebuying on tap when it's live). Depending on your own situation as well as that of the home (is it new, or will it require a lot of renovation, etc.), you may have a variety of mortgage options to choose from.
Once you've found what you think maybe the right home for you, and have your prequalification letter in hand, be prepared to move quickly. With limited inventory in many states, in some ways, COVID-19 has expedited the speed at which other buyers may be making offers. Put your best foot forward, and don't be surprised if you encounter some strong competition on the way. Good luck!
Ready to be an owner? Get up to $750 toward your closing costs with a mortgage from Service Credit Union*.
*Offer may be discontinued at any time. To qualify for a $250 credit towards closing costs (except for recurring closing costs such as property taxes, and any type of insurance, etc.), the applicant must open or have a primary share account with a balance of at least $5 in good standing with Service Credit Union (SCU) at the time of loan closing. To qualify for the additional $500 credit towards closing costs, the applicant must establish, or have, at the time of loan closing direct deposit to their SCU checking account and an ACH automatic payment from their SCU checking account to pay the monthly mortgage payments. Any portion not used towards closing costs will be waived. Credit will be applied at closing and cannot be transferred or exchanged for a cash equivalent.