8 (Almost) Free Hobbies to Take up This Winter
---
This winter, stay home, save lives and learn a new hobby while you're at it!
Whether it's shorter, colder days keeping you inside, a global pandemic, or just nothing else to do, below are 8 great hobbies you can do from home that won't break your bank. In fact, some could even earn you some money.
Cooking
This may be an obvious one since eating is one of life's essential activities. But, now's a great time to expand your culinary horizons and save on dining out.
Study at Harvard (for free!)
Yes, you read that right. You can get certificates or even degrees from leading universities such as Duke, Stanford, Johns Hopkins and so many more online for free or cheap through Coursera. This web-based learning platform works with over 200 universities in 55 countries and offers over 5,000 courses over the year.
While most of the degrees offered through Coursera come with prerequisites and can cost a pretty penny, there are hundreds of courses that don't require anything except for a registration. If you're looking to prove you've participated, you can pay $50 and get an official certificate afterward to show you completed the course. Similar to Coursera is Edx.org and they partner with many well-known universities such as Harvard, Berkeley, MIT, and more. Certificate amounts range depending on the course but can be found for as low as $50.
Work It Out
What better hobby than the one you can get healthy doing? Working out is a great way to get fit, relieve stress, and boost your endorphins.
While gym memberships and expensive workout equipment costs can add up, they're not required to get results. Investing in a few weights and a workout mat is all you need to get started. Running, or even adding walking to your routine is one free way to noticeably improve your health. Plus, at home calisthenics can build muscle and tone your body without the need for any weights or machines. While there are unlimited apps out there to help you reach and track your goals, Women's Health Mag named FIIT, CENTR, and Tone & Sculpt some of the top apps to get started. Some other popular options are websites like Livestrong.com, MyFitnessPal.com, and Bodybuilding.com.
Vlogging/Blogging
If you are a subject matter expert looking to connect with others in your community, starting a blog or vlog (video log) might be a great hobby for you. Not only does this hobby keep you busy, but it could also be a way to really help people learn or help themselves. With some success, you may even turn this into a source of income by getting sponsors.
DIY Home Improvements
Maybe you've been wanting to redo your master bath, but don't want to or can't afford to do it. Why not learn some new tricks and techniques and add some DIY upgrades yourself? Your efforts will likely even increase the value of your home, potentially earning you income down the road. Either way, a change of scenery can really improve one's mental state, especially when most of us are spending increasingly more time at home these days.
Learn a Language
Learning a second or third language takes take time and dedication, but it can pay it off –literally. Some jobs offer extra pay for language proficiency, while others require a certain second language. Learning a language can open the door to new jobs or simply make a trip to a foreign country more enjoyable.
There are so many free ways to go about effectively learning a language with numerous apps, websites, and online communities. Of course, if you are willing to fork out some money, you can find language courses at most colleges. Some of the top free or low-cost apps worth checking out are DuoLingo, HelloTalk, and Babbel. You can even check out iTunes for free audio lessons in many different languages.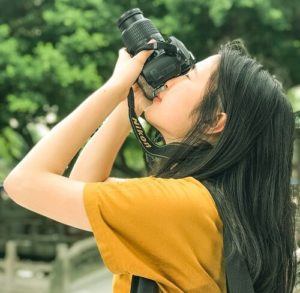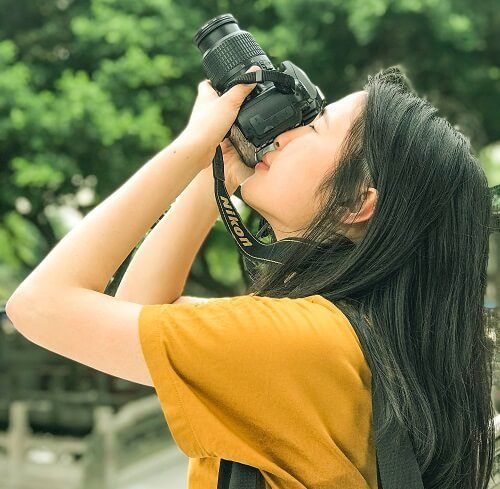 Drawing/ Photography/Painting
Whether you have a natural talent or you just always wanted to get in touch with the arts, there's no better time than now to hit the canvas or snap some shots.
There are many classes and courses online, paid or free, which can help you learn these skills. While you may not be a Michelangelo in one week, you'll surely find your craft improves with practice. This is an excellently accessible hobby as it can be indoors or outdoors, any time of the day, and by yourself or with a subject. The cost of drawing or painting can be pennies, but some people spend thousands of dollars on cameras and fancy supplies. Keep in mind that a top-of-the-line camera is not a requirement to get great shots and most amateurs start out on cheap cameras or even their camera phones.
Some free and trusted online resources to help you pick up these artsy pastimes include Alison.com (photography), Edx.org (drawing), Udemy.com (photography, drawing, painting), and Skillshare.com (painting, drawing, photography).
Meditate
Feeling stressed out from all your new endeavors?? Try meditating!
Meditating is considered a healing practice by many around the world. Studies have shown there are tremendous benefits to meditating regularly. Even neuropsychologists report that people who meditate have healthier brain function than those who don't. The problem is that many people claim they're simply too busy to squeeze in regular meditation, but with more time on peoples' hands and restrictions on activities, now is the best time to pick up meditating. Best of all is that meditation is 100% free and can be done from any location with some quiet space. There are some useful, tested apps and websites worth checking out if you need some help starting your meditation journey: The Mindfulness App, Headspace App, The Chopra Center website, and Ananda Sangha website.
These are my top 8 choices for low-cost hobbies, but there are countless other things you can try that are free or close to it. With everyone spending more time indoors and the days increasingly shorter on sunshine, staying busy in the house is going to be important for all of us.