Free, Family-Friendly Places to Explore in New Hampshire
---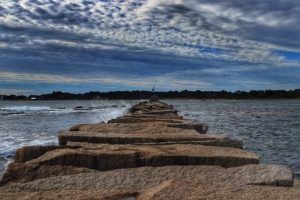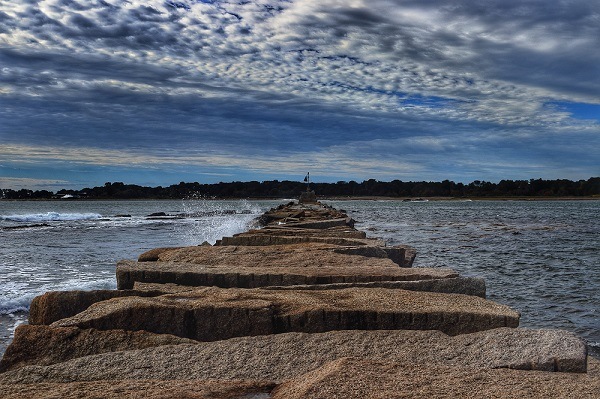 The New Hampshire state motto may be "Live Free or Die," but it can sometimes be a challenge to find free places in which to live it up, especially with kids. Personally, I love to get outside, whether it's going to the beach or exploring local historical sites, but with three kids in tow, it's not easy finding a place that isn't extremely crowded, let alone with no admission charge or parking fee. But, these places do actually exist and yes, both myself and my children love them. I hope you do, too.
Fort Stark State Historical Site
211 Wildrose Lane, New Castle, New Hampshire
Originally erected in 1746, this unique military site is free and allows visitors to explore many facets of the property. Surrounded by the ocean on three sides, this location can be a place to explore but also a place to swim during the hot summer months. Fort Stark also boasts some pretty fantastic views of Fort Constitution and Fort Foster and has a jetty that both family and fishermen can enjoy. Plus, portable toilets are located onsite. Be aware that parking is limited, so get there early if you are going in peak summer hours.
Fort Constitution
25 Wentworth Road, New Castle, New Hampshire
Originally established as Fort William and Mary circa 1692, this historic military site is located on the property of the New Castle Coast Guard Station. Visitors are able to go in tunnels and rooms as well as climb the walls that abut the Piscataqua River. This fort is also home to Portsmouth Harbor Light but unfortunately cannot be accessed by the public since it lies within a restricted area. Still, parents and kids can enjoy exploring this area and envisioning what it might have been like to be here when the fort was active.
Urban Forestry Center
45 Elwyn Road, Portsmouth, New Hampshire
Open year-round to hiking, snowshoeing, and cross-country skiing, this 182-acre park is a great place to explore. Managed by the Division of Forests and Lands of the Department of Natural and Cultural Resources, the Urban Forestry Center contains two miles (round trip) of well-maintained walking trails that will expose you to scenic woodlands, native plants and wildlife, and a diverse salt marsh. This is a great hidden place among urban development and free for all to enjoy.
So now that you know that these great free places do actually exist, get out and explore! Learn some history, climb some historic military structures or grab a beach chair and watch your children skip a stone across the surface of the ocean – most importantly, enjoy!
This article is Part Two of a series on free places to enjoy outdoors in New Hampshire. Check out Part One: The Hike Less Traveled.