Why "Opting In" to GDPR Regulations Can Be a Good Thing
---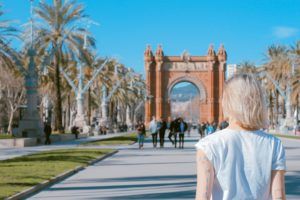 You may have heard the term "GDPR" thrown around a lot lately, and you almost certainly have received countless notices in the past few months from marketers regarding their updated privacy policies. But what is GDPR, and what does it mean for you?
GDPR stands for the General Data Protection Regulation, which went into effect in the European Union (EU) in May of 2018. The GDPR is a new set of rules that aims to give people in the EU more transparency and control over their personal data and how it is used and processed by businesses serving EU countries, no matter where the business itself is based. The rules focus on your personal data and maintaining its confidentiality, integrity, and accuracy by putting limits on what businesses can do with your personal information.
GDPR affects any person who is physically in the EU. If for example, like many Service Credit Union members, you are a member of the U.S. Military or Department of Defense living in Europe, GDPR applies to you anytime you are in an EU country, whether you are on or off base.
One new aspect of GDPR is that companies cannot send direct marketing to consumers without their consent. That means it is up to you to decide what marketers you want to interact with, and how. Rather than "opting out" of marketing messages as you may have done in the past, those in the EU must now "opt-in," or actively consent, to receive marketing messages. By default, many of us assume that not consenting to marketing messages is the way to go. After all, who wants another email clogging up their inbox? But here are some benefits of opting in you might not realize:
Learning About Promotions
Everyone loves a deal. But when you choose to bypass marketing messages, you'll no longer know about special discounts, sales, or promotions that might benefit you specifically.
Event News
Not only will you miss out on promotional emails when you don't consent to marketing, you also won't receive notice of marketers' events, or information about business details, such as a change in hours or location.
Exposure to Relevant Products
While we've all had the annoying experience of a pair of shoes or pants following us all over the internet after looking at one ad, consenting to marketing helps brands better understand consumers and their needs. That means you are more likely to receive messages about offers that apply to you, rather than blanket advertising.
Access to Educational Content
In addition to relevant product offers, you may be missing out on educational or entertainment content from the brand Click here to read our blogs or Click here to read SCU news pages when you opt-out of marketer emails.
GDPR was put into place to empower consumers. It is now your choice whether or not you want to opt into marketing from certain brands, so make sure to read their individual privacy policies and decide whether accepting them makes sense for you.