How to Budget for and During Vacation
---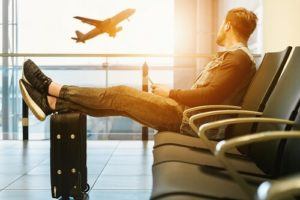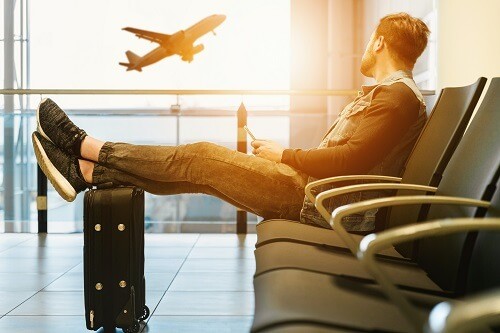 Many people dream of taking exotic vacations around the world and seeing new places but find that the price tag for their dream vacation holds them back. However, traveling far and wide isn't just for the rich. By adjusting your spending mindset now and when you travel, you can go further than you think.
First, being aware of your finances is key. If you aren't doing so already, start tracking where your money is going each month and ask yourself if there's anything you can sacrifice and put toward your travel budget. It's a good idea to itemize needs vs. wants, and then find what expenses from your "needs" section can be altered to save money. For example, instead of paying for a gym membership, find ways to turn your home into a workout spot or venture out to the great outdoors for your weekly fitness routines. Or, consider biking to work, if possible, instead of driving.
After you've found a way to successfully save up a travel fund, the fun of planning your trip can begin. You'll want to lay out a budget for yourself and stick to it. First, determine how much you can afford in total. Then, account for your largest costs first, such as hotels and airfare. Save on both by traveling during the offseason and shopping during prime discount times. Skyscanner, a travel metasearch site, suggests that 6 a.m. EST is the cheapest time of day to book airfare, while most studies find Tuesday to be the best day of the week to book. Typically, Fridays and Saturdays are historically the most expensive days to fly, so try to avoid flying in or out on those days. Fly coach to get the cheapest deal and opt-in for the flight with a stop if it's cheaper and you can afford the time. Most direct flights are significantly more expensive and may only save you an hour or two in travel time. Stopping off can save you tons of money to spend on more meaningful things for your trip and give you a break to get out and walk around.
Stay at B&Bs or rent an Airbnb apartment with friends or family to save on boarding costs and get a taste of the local culture. Try to find one that has breakfast included so you can also get a taste of the local food each morning.
Another money-saving benefit to B&Bs is that many of them have kitchens available, so you can cook food in your room. Food is another big cost you'll have to budget for, but you can reduce this by allotting yourself one fancy meal a day versus eating out every meal. So grab your shopping bags and check out the local grocery stores! However, don't avoid eating at the local restaurants altogether. Tasting the local cuisine as cooked by the locals is an essential part of your experience. As dinner tends to be more expensive than lunch out, my preference when traveling is to book a hotel with breakfast included, eat a big restaurant lunch while I'm out and about, and then cook myself dinner in my room in the evening.
Another way to cut costs is by buying extended passes for local transport rather than one-way tickets. You can also find ticket bundles for certain tourist sites at a lower rate, which will be cheaper than paying for access to those sites individually. Also, be sure you're prepared for your trip by ordering local currency before you leave or taking out money from trusted and low fee ATMs while abroad, rather than paying higher exchange fees at the airport or in the city itself. If you're a Service CU member, you can order foreign currency from your local branch before traveling. Check what, if any, foreign exchange fees your credit card company charges, and try to travel with a card that has no ISA fees.
By planning in advance, you'll save substantially. Even as you're touring around on your trip, you'll find prices for certain items vary from place to place. Most tourist shops will even entertain a good haggle, especially if you're planning to buy multiple items from their shop.
Break out your balancing book, crunch those numbers and get to saving for your dream vacation! You can even print out a picture of your dream destination and post it somewhere you'll see it often so you're reminded regularly of your goals.