How Military Early Pay Works and How to Make the Most of It
---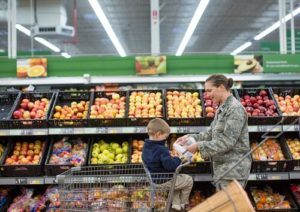 If you're in the military and have direct deposit with Service Credit Union, you are able to get paid up to two business days early. So, what does that mean, and how does it work?
Your military pay, also known as your base pay, is directly deposited into your account of your chosen financial institution twice a month, on the 1st and the 15th, from the Defense Finance Accounting Service (DFAS). DFAS's most high-profile responsibility is the handling of military pay. DFAS is in charge of processing paychecks for all DoD military and civilian personnel, retirees, and annuitants, as well as contractors and vendors.  The 1st of the following month is the end of the month, which includes pay from the 16th through the last day of the previous month. Your base pay is based on your rank, length of service, and the amount that the government contributes to your Thrift Savings Plan (TSP,) which is similar to a 401k retirement plan. All service members, regardless of branch of service, can expect to earn the same base pay across the board. Only the titles that are linked to the pay grades vary by branch.
You can find past and current military pay charts here.
How Is Service Credit Union Able to Pay Me Early?
During traditional pay periods, your paycheck is calculated by DFAS, which sends that information electronically directly to your financial institution up to two business days earlier than the actual official military paydays of the 1st and the 15th of every month. This provides your financial institution 48 hours to prepare to make your military base pay available. This early information sent by DFAS is how your financial institution of choice may be able to expeditiously deposit your military pay early. At Service Credit Union, we are able to deposit military pay up to two business days early. If the 1st or 15th fall on a weekend or holiday, your military pay may actually post more than 2 days prior to the 1st or 15th, as weekends and holidays do not count toward those business days. For our current early payday chart, click here.
What does it mean if my pay says it's pending?
You may notice before your pay posts that it is "pending" in your account. That means the funds have not yet posted, but will soon, so do not rely on that money is available if you are making an immediate transaction. There is no set time of day when your pay will be credited to your account.
What If There's a Delay in My Pay?
Sometimes there can be a delay where your military pay information from DFAS is not sent out on time. This recently happened for the first early payday of December 2020, due to a continuing resolution bill on Capitol Hill that was not signed by the current administration until the evening of Friday, December 11. By the time it was signed, it was too late for DFAS to send military pay information to the financial institutions on time to offer early payday. This resolution was only a stop-gap to fund the U.S. government until that day, leaving the potential for another delayed paycheck.
Early Pay and Managing Your Bills
Delays like these are a good reminder that it is important not to set your automatic bill pay on the early payday but to have it coincide with the official DFAS pay date of the 1st and the 15th.
While getting paid early does have many advantages, such as beating the crowd at AAFES, basing automatic payments off the early days can put you at risk of unintentionally over-drafting your account. If possible, try to have a little extra saved in your bill-paying account in order to avoid such situations.
To help you keep track of your funds and expenses, Service Credit Union offers a Money Management tool in online banking and our mobile app. To find money management, hover over "Financial Tools" in online banking or hit "More" in your mobile app. From there, you can set budgets, track your spending, monitor debts and view all your transactions in one place.
*Immediate credit of your direct deposit to your Service CU account up to two (2) business days early is based upon when we receive your payroll from your employer. Service CU cannot assume any liability for not depositing these funds to your account early.