How to Save Money This Winter While Serving Abroad
---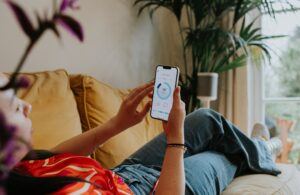 If, like many Service Credit Union members, you are living in Germany or other parts of Europe, either temporarily while serving the U.S., or permanently, you may be anxious about the rising cost of utilities this coming winter.
Due to a combination of factors including inflation, extreme weather and Russia's war on Ukraine causing limited energy supplies, natural gas – which is used to generate electricity and heat — now costs about 10 times more than what it did a year ago. Electricity prices, tied to the price of gas, are also several times higher than what used to be considered normal. Coal power plants, which closed their doors years ago due to environmental concerns, are now even coming out of retirement in Germany.
While there are many factors we can't control, there are some steps you can take to help conserve energy as well as your money.
Use Your Rolladen
Take advantage of German rolling shutters, locally known as rolladen. Not only do they block out the sun during the summer but they also help to block out any drafts during the colder seasons. Rolladen are a common feature in German homes that are installed at the top of the window and can be rolled down from inside your home either manually or electronically, similar to a roll-up garage door.
Make the most of the natural heat that the sun provides. Every morning, open the curtains of south-facing windows to let in the sunshine for a few hours. As the sun sets, don't forget to draw your curtains and close your rolladens to lock in the heat the day has provided.
Keep an Eye on the Thermostat
Radiators are the standard centralized system to heat up your home in Germany, using a water heating system to run hot water through the pipes to radiate heat into the room. Radiators will need to be bled before every season to ensure all the air is out of them. You will know that your radiator contains air when it is no longer hot to touch and/or it is emitting a popping noise. Keep it at Level 2 out of 9 when away from home and no higher than 4 or 5 when at home.
The other heating option you may find in Germany is fußbodenheizung, or floor heating. Installed underneath the floor, this function allows hot water to run through the pipes and radiate heat from the ground up.
As most heating systems in Germany are not automatically programmable, you'll want to invest in a digital room thermometer to measure your room temperature. These simple gadgets can also measure the humidity in the air with a built in hydrometer. Try to keep the room temperature at 68 degrees F/20 degrees C. Before gradually and incrementally turning the heat up, try putting on another layer of clothing or cozying up with a blanket.
Sign up for UTAP
If you or your spouse is a service member assigned to Europe, or a U.S. civilian working for the U.S. Forces or other contractors under the Tessa Agreement, you are eligible for the Utilities Tax Avoidance Program (UTAP), which can save you hundreds of dollars annually. UTAP authorizes these groups to avoid paying German tax on utilities with participating utility companies.
To be eligible for UTAP, individuals must receive their utilities from a provider that has a contractual agreement with the Tax Relief Office (TRO). For people who own their residence, all utility costs are covered by UTAP. For renters, certain utilities could fall under additional costs paid directly to the landlord, which are not covered by UTAP.
To sign up, you'll need to go to your nearest UTAP office. Here's what you'll need to be prepared:
A copy of your orders or other document showing assignment to Germany, or valid ID card. Contractors will also need a valid blue SOFA card for Germany.
Copy of your lease or home-ownership document
Any housing documents you may have received that pertain to this dwelling
Serial Numbers of meters and meter readings (take pictures with your smartphone)
Your local banking details. If you are a Service CU member, your German Bankleitzahl (BLZ) Routing Number is 54030011
U.S. government email address
In case you are not the sponsor: power of attorney proof
Name and phone number of your supervisor
Payment of U.S. $99 in form of cash, check, or credit/debit card
If you sign up for UTAP, you are also required to close out with UTAP before moving to your new destination.
If you find that you need an extra helping hand when it comes to your utilities, we are here for you. Service Credit Union provides a flexible, short term Utility Loan with fast approvals, and we'll work with you to find the best terms for you. Learn more.