Surprising Factors That Increase a Home's Value
---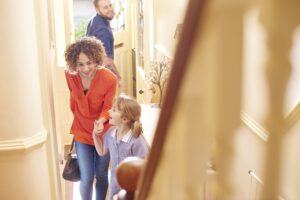 When shopping for a new home, who doesn't want the best value? A home's value is generally dependent on factors such as age, quality of construction, floorplan and features. But that's not all. Below, check out a few lesser-known factors that are also certain to bump up a home's value.
Interested in learning the value of your home and neighborhood? Simply visit our HomeAdvantage® site and request a market analysis.
Proximity to Outdoor Attractions
People want to be able to go out and play. Recent studies suggest that being close to desirable parks, golf courses or other recreational open spaces can boost property values by 8%-20%.
High Walk Score
Being able to stroll to schools, parks, stores and restaurants will raise your property's walk score. These "live, work, play" communities can see an increase in market value anywhere from $4,000-$34,000.
Proximity to Sports Venues
Take me out to the ballgame! A new pro sports stadium can raise values of properties within a 2.5-mile radius by an average of $2,214. Of the 31 neighborhoods located around the nation's pro-football stadiums, nearly two-thirds are higher housing values, on average, than houses in non-stadium neighborhoods.
Ocean Access
Surf's up! Being within a mile of a surf break (a spot where surf-able waves happen) adds about $106,000 to a home's value, according to surfonomics experts at the Monterey Institute of International Studies. Get a free market analysis.
Curious about the true value of your home? We'll connect you to a real estate professional from our trusted network of HomeAdvantage agents who has expertise in your current (or future) neighborhood. And, if you buy or sell your home using one of our agents, you may qualify for HomeAdvantage Cash Rewards.* Plus, from now through January 15, you'll be entered to win $1,500** on top of any Cash Rewards when you use HomeAdvantage! Start your search today.
*HomeAdvantage® is available to you through your membership with Service Credit Union. Cash Rewards are available to members who register to use HomeAdvantage® and who use a real estate agent in the HomeAdvantage® network to buy or sell their home. Using Service Credit Union for a mortgage is not a requirement to earn Cash Rewards. Cash Rewards amounts are dependent on the commissions paid to the agent. Cash Rewards earned are paid out directly by HomeAdvantage® after closing. Service Credit Union has no direct involvement in this process. Cash Rewards are void where prohibited by law or the lender. Please consult with your credit union to get details that may affect you.
**Service Credit Union has no affiliation with this sweepstakes.