Aaron Force Promoted to Assistant Vice President, Overseas Member Services
---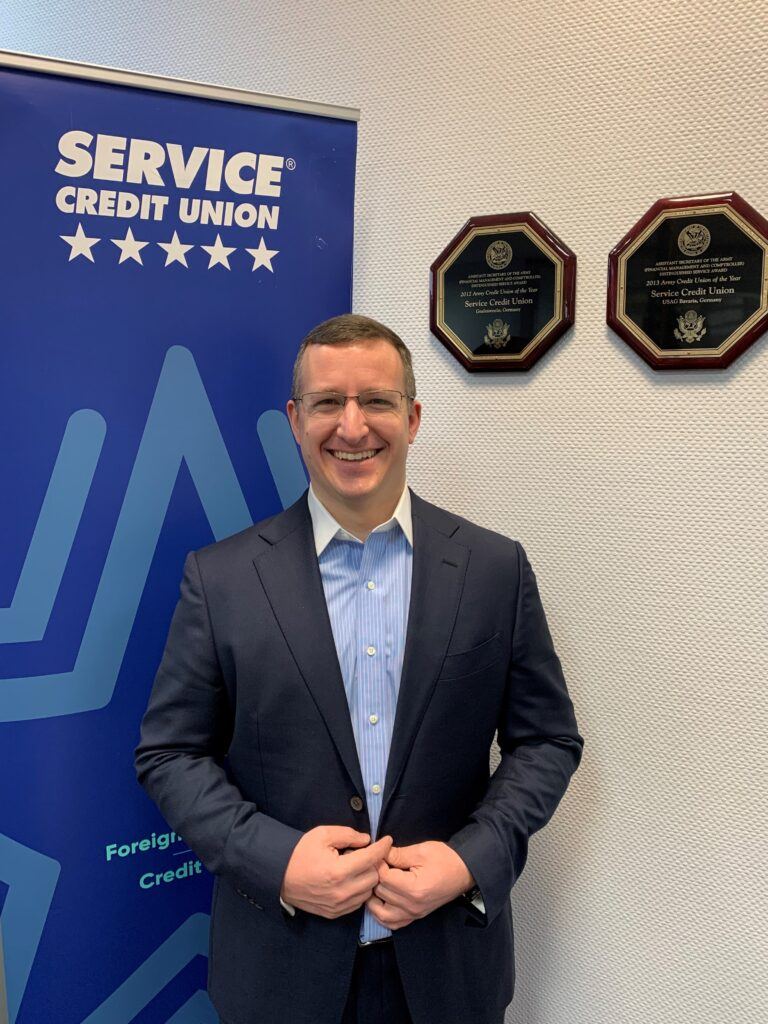 Aaron Force, most recently manager of our Grafenwoehr branch, has been promoted to Assistant Vice President of Overseas Member Services.
Force has been with Service Credit Union for nearly 10 years.
He began his career at the credit union in July of 2013 as a part-time Member Service Representative at the Garmisch, Germany branch. He was then promoted to Member Service Supervisor of the Grafenwoehr branch in August of 2014, followed by Assistant Manager of the same location in February of 2015, and shortly thereafter was promoted to Branch Manager.
Under his leadership, Service Credit Union was named the Army Distinguished Credit Union of the Year in the Bavaria region in 2016 and 2019.
In his new role, Force will be responsible for seven branch offices and approximately 65 personnel across Bavaria and Baden-Wurttemberg, Germany. He will assist the Vice President of Overseas Operations in managing the credit union's operations across U.S. military locations in Germany and leading projects that focus on process improvement, member service and military relations.
"We are excited to see what Aaron will bring to his new role. He has a wide array of experience working at all levels of the organization," said Tye Jacobson, the credit union's newly appointed Vice President of Overseas Operations. "His drive and dedication to putting people first make him an excellent fit for our Overseas Leadership team. His shared vision is perfectly in alignment with bringing the credit union, as a whole, to the next level."
Force received his BA in Communication and his MBA from the University of Maryland. He is a winner of this year's George E. Myers Scholarship from the Defense Credit Union Council and is currently conducting further graduate-level studies with the University of Oklahoma.
Force plans to use the scholarship to obtain a graduate certificate in Helping Skills, a course that focuses on identifying how those around you learn best. "I feel like the more effective you are at helping those around you, the farther you'll go at the credit union, especially considering that credit unions are all about helping people," says Force.