Home Equity Loan vs. Line of Credit: Which Makes Sense for You?
---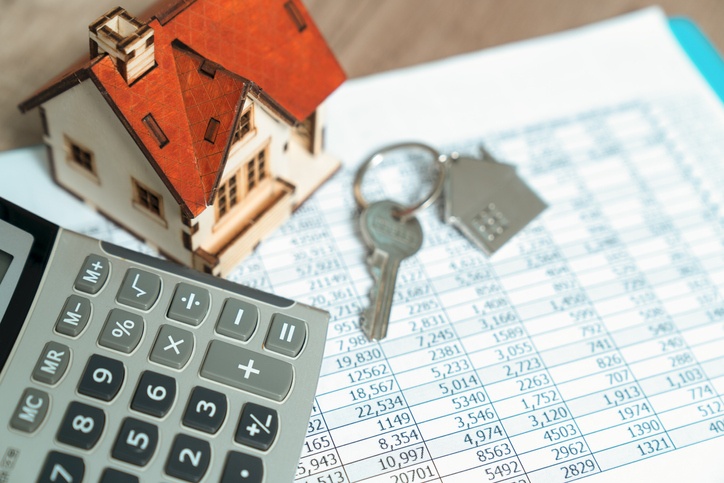 When looking for some extra cash, why not look inside your home? We're not talking about perusing the couch cushions: If you've purchased a home, you may be able to use a home equity loan or home equity line of credit (HELOC) to consolidate debt, make improvements to your home, or even pay for education. A home equity loan or HELOC usually offers lower interest rates than many other types of loans and may be tax-deductible (Check with your tax advisor first).
So what is a home equity loan or HELOC?
Your home's equity is calculated using your home's current value minus any liens against it, such as your mortgage. For example, if your home is worth $500,000 and you have $100,000 left on your mortgage, which is your only lien, you have $400,000 in home equity. Depending on your financial history, lenders may let you borrow up to 80-85% of home equity.
A home equity loan gives you a fixed amount of money in one lump sum. A HELOC, or home equity line of credit, on the other hand, offers a revolving line of credit when you need it.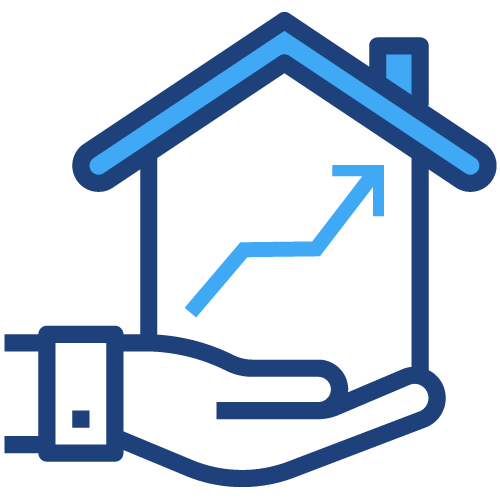 HELOC and Home Equity benefits and differences
The majority of home equity loans have fixed rates over an agreed term, which means you don't have to worry about the rate changing for the duration of your loan. Because of this security factor, interest rates may be higher than those of a HELOC. A home equity loan may be best for those who prefer getting their money in one lump payment, or for those who know exactly how much they'll need to borrow: for example, if you need a loan to pay for a home repair or an event such as a wedding.
Borrowers who may not know exactly how much they'll need or when they'll need it may be more likely to consider a HELOC. Most HELOC loans have variable interest rates, which means your monthly payments will vary depending on whether rates go up or down. With a HELOC, you'll have a fixed amount of time in which you can withdraw money from your line of credit as you need it. During this time, you are only required to pay interest, and will then begin the repayment period once that time is up.
Many choose a HELOC to pay for schooling, as they usually have lower rates than education loans. As opposed to a student loan or credit card, which are unsecured loans, a HELOC is secured by your home. However, that also means that if something goes wrong and you can't pay off your HELOC, you could run the risk of losing your home.
Both HELOCs and home equity loans carry closing costs and fees, which may range anywhere from 2% to 5% of the loan. Some financial institutions may waive these fees upfront, but they could be included in your final payment – make sure to ask about this. You may also be charged an annual fee on your HELOC, which is payable in addition to any interest due and is payable even if the line is never used. 
How to apply for a HELOC or home equity loan
You can choose to apply for a HELOC or home equity loan with the same financial institution you used to open your mortgage or a different one. Make sure to shop around for APRs (annual percentage rates), but keep in mind that APRs between home equity loans and HELOCs are calculated differently. For a home equity loan, the APR is calculated using the interest rate, points, and other fees, such as closing costs. The APR for a HELOC is calculated by the index used to determine the HELOC rate. This is generally the Prime Rate, as published by the Wall Street Journal.
Before deciding whether to apply for a HELOC or a home equity loan, consider how much money you really need and how you plan to use it. Factor in interest rates, fees, monthly payments, and potential tax advantages as you weigh your options. If you prefer to have fixed monthly payments, then a home equity loan may be your best choice, and it will be easier to compare APRs from lender to lender. If you're looking for cheaper rates, the HELOCs variable rates are typically lower, but only in the short term.
It is always a good idea to check your credit score before applying for any type of loan. The higher your credit score, the better the rates you may qualify for. Service Credit Union offers members free access to FICO® scores, and you can also get three free credit reports per year from each reporting agency (Equifax, Experian, and TransUnion.)
Next, you'll want to check your available equity with the formula mentioned earlier: Add the amount you want to borrow to the amount you already owe on your home and make sure the total isn't more than your home's value.
Think about how much you currently pay on debts such as your mortgage or student loans, and decide what you can afford in monthly home equity or HELOC payments.
If you're ready to learn more and possibly apply for a HELOC or home equity loan, our real estate experts are here to help. Visit servicecu.org/mortgages or call 800.619.6575 to learn more.