3 Tips for Navigating Home Buying in the 2021 Seller's Market
---
If you are in the market for buying a home right now, you might be feeling a little discouraged. Limited inventory, meaning the number of available properties for sale, gives sellers a clear upper hand. Many members we speak with report competing against folks who offer well over asking price, or investors showing up to open houses with cash in hand. That can be difficult to navigate, especially for first-time home buyers, but with patience and persistence, home ownership is within reach. Mortgage rates are still near record lows and with employers realizing the benefits of allowing employees to work from home, potential home buyers are allowed to be a little more flexible with their location, thereby expanding the areas in which to search for a home. Whether or not home buying in 2021 is right for you largely depends on how well you are prepared. Here are my top 3 tips to help you be in the best position to take that home buying journey.
1. Get pre-approved
Most people aren't able to buy a home with cash; it's just a reality that the majority of us need lending. If you're part of the over 90% of people who will require lending to purchase real estate, a pre-approval is key. Service Credit Union provides free pre-approval for both members and non-members. Securing your credit underwriting ahead of time allows you to act fast when the perfect property lists for sale on the market. A pre-approval letter tells the realtor and the property owner that you are a serious candidate and that might make the difference in you getting that property or losing it to someone else. Plus, having your pre-approval means you've already started the work. It won't take as long for your lending to be completed, which for the seller means, they can sell that property faster!
2. Location, Location, Location
Know where you want to live. Have those conversations early about identifying the towns/cities/neighborhoods in which you wish you live. Think through the practicality of that location for you and your family. Do you or a family member need to be close to a highway for commuting? Is being within driving distance from your family and friends an important factor? Did you research the school district in that area?
Pro tip: The quality of a school district is an excellent indicator of the community itself, so even if kids aren't in your present or planned future, it's still a great data point to look into. Realtors can provide a focused area in which to search for you, but you need to be able to share that data with them. If possible, take a drive through the neighborhoods you are looking for property in. Check it out during the day and at night to get a full understanding of the surroundings.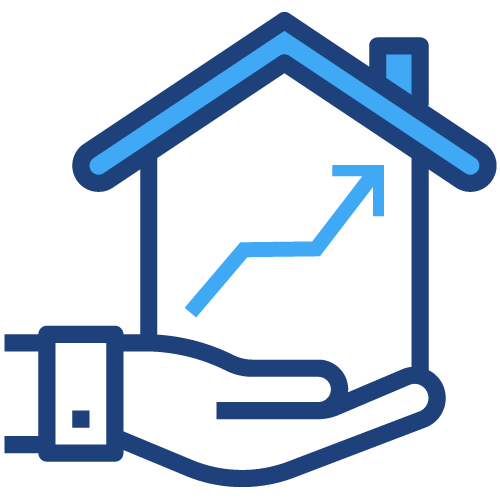 3. Be Open-Minded
Fixer-uppers are great to get into if you don't mind a little work. They can be priced lower because of the work required and, bonus, you get to make repairs and renovations to your liking, so you can have a more custom home for you and your family.
If you think a fixer-upper may be a good option for you, consider consulting a professional to make sure there isn't more work than you can afford or manage. Also, whatever work you do decide to get done, make sure you have plans drawn up to explain that work. Your financial institution will want to see plans and specifications of what you plan to do to the property, especially if you are looking into a rehab loan.
Service Credit Union offers Rehab Loans that allow for up to 95% financing of the total projected appraisal. Your total projected appraisal includes the purchase price of the home plus the value of the improvements, even though you haven't made them yet. The work would need to be completed within a specified timeframe, and there are rules and restrictions, so you should discuss with your lender whether a rehab loan is right for you. No matter where your homebuying journey may take you, remember that your financial institution is there to support and advise you. Ask questions, do your research, and then ask more questions. If you are looking to get into a home in this market, preparation is key; be ready to respond quickly and don't be afraid to put in some sweat equity to make your dreams happen.
Service Credit Union offers a number of mortgage solutions for your needs. Contact us anytime to start your preparation.