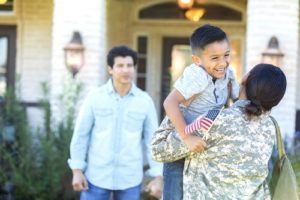 Are you a current or former military member looking to buy a home? If you are eligible, a VA loan may be the best option for you. A VA loan is a no or low down payment mortgage option guaranteed by the Department of Veterans Affairs (VA), available to veterans, service members, and select military spouses.
VA loans are not issued by the VA; rather, they are issued through a private lender, typically with better terms because they are guaranteed by the VA. Created in 1944, the VA home loan program was part of the original Servicemen's Readjustment Act, better known as the GI Bill of Rights. With a VA guaranteed home loan, the VA will secure or guarantee a portion of the loan, which lowers the risk to your lender, giving lenders the confidence to help service members secure the best deal possible. In fact, many VA home loans are granted without the requirement of a down payment or minimum credit score.
VA loans are designed mainly for properties in "move-in ready" condition, such as a single-family home, VA-approved condo, or modular housing. This is not the loan to ask for when looking to purchase a vacation home or a fixer-upper. Whatever property you have your eye on, it must be your primary residence to qualify to use your VA loan benefits.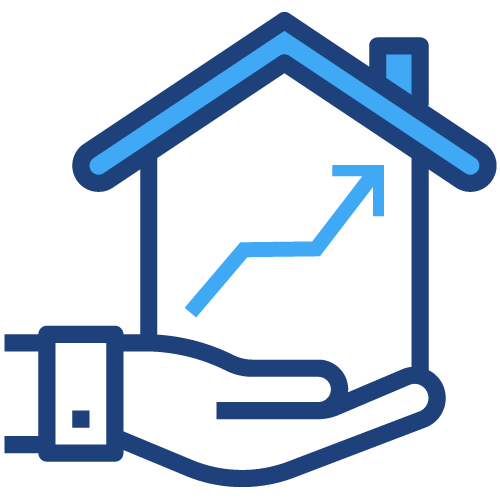 VA loans do not need private mortgage insurance (PMI). If you aren't already familiar with private mortgage insurance (or PMI), it's an additional monthly fee you pay to protect the lender in case you default on your home loan. Most borrowers who are not putting at least 20% of their purchase price down on a home are required to pay for it; however, with the VA guaranteeing these types of loans, it eliminates the need for extra insurance, allowing borrowers to save even more each month.
While borrowers with VA loans do escape the mortgage insurance monthly costs, there is a VA Funding Fee that will be assessed with these loan types. The VA funding fee helps the VA keep the program going and is required. It can be rolled into the loan amount, and for those with service-connected disabilities, the fee may be waived entirely.
Another exciting perk is that VA loans are reusable. You may be eligible to use your full VA entitlement more than once, as long as you pay off the loan each time. Speaking of paying off the loan, there are no prepayment penalties! You can make additional payments any time you want, keeping more money in your pocket over the lifetime of the loan.
Lastly, try to keep your worries in check, everyone's situations and circumstances are unique, but your lender will work with you to help you make the best choice possible.
Since President Franklin D. Roosevelt signed off on the VA loan program 76 years ago, this incredible benefits program has helped over 20 million servicemen and women get homes, so it's well worth investigating if it's the right solution for you, too! Learn more about Service Credit Union's VA Loan here.
Want more information to decide if a VA loan is right for you? Join one of our upcoming free VA homebuying webinars! Check out servicecu.org/learn to sign up.