Savings Tips for Military Families
---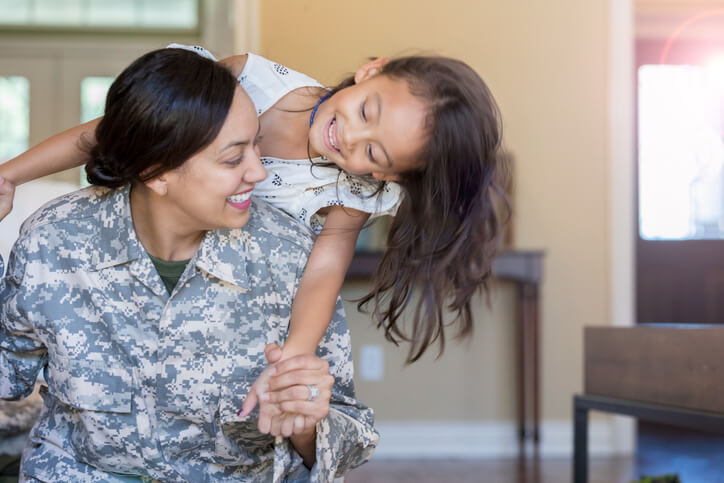 Who doesn't want to save money? No matter if you are saving for a new home, new car, bills or anything else, the most important thing to be consistent with is sticking to your budget. This is especially crucial for military families, who face additional hardships that civilian families might not, such as frequent moves.
Are you going on deployment? Being deployed can be a very stressful time in one's military career, especially while you are stationed overseas. If you are married, speak with your spouse about expected financial commitment and responsibilities during your deployment. Know that during your deployment, you could qualify for the following financial entitlements:
Hardship Pay – This is additional compensation paid to service members assigned to locations where living conditions are substantially below those conditions in the continental U.S. (CONUS).
Imminent Danger Pay – Military members are entitled to IDP when assigned to a designated IDP area.
Combat Zone Tax Exclusion – Earnings received while in a combat zone are excluded from taxable income
Family Separation Allowance – A servicemember with dependents who serves an unaccompanied tour of duty may be entitled to a family separation allowance (FSA) of $250 per month.
Try to live off of your pre-deployment income if possible. Any extra cash you save up could then be used on a large purchase such as a house, or to pay off any high-interest credit card debt.
If you are a Civilian Employee overseas, look into the following savings programs that you could be eligible for:
Thrift Savings Plan – This is a retirement savings and investment plan for Federal employees and members of the uniformed services, including the Ready Reserve.
Roth TSP Investments – TSP also includes options for the tax treatment of your contributions
Savings Deposit Program – The Department of Fedense has established a Savings Deposit Program to provide members of uniformed services serving in designated combat zones the opportunity to build their financial savings.
Concentrate on paying off any existing debt, and make this a priority.
When it comes to credit cards, look out for those pesky international service assessment (ISA) fees that could be anywhere from 1% – 3.5% of each purchase imposed by credit card companies. Fees are imposed in situations where a non-US-based business accepts a foreign (US) transaction online, in person, or over the phone. Search for financial institutions that waive or reimburse the ISA fees, such as Service Credit Union.
While overseas, get familiar with your financial institution's ATM network. You can save anywhere from $1 – $5 per withdrawal just by finding your FI's nearest ATM, or an ATM of an FI that participates in shared branching. Even better, open an account with an FI that has a wide ATM network that will keep these fees to a minimum.
Stay abreast of the daily Euro Exchange if you are stationed in the EU. When making large purchases like rent, a one-day difference in the exchange rate could cost or save you up to a few hundred dollars. You can sign up for our daily Euro Exchange Rate email here.
Get your gas on post/base! The national U.S. average of regular gas as of March of 2019 was $2.62 per gallon compared to the national average of $5.97 per gallon for regular gas in the German economy, for example.
Use your military benefit and shop for groceries at the commissary on base/post. All items sold at the commissary are sold tax-free, at cost plus a five percent surcharge that is reflected on the receipt. The average shopper can save up to 30% compared to shopping off base/post. These savings can be significantly more when using coupons. Did you know that coupons are still valid overseas 6 months after the printed expiration date?
Approaching your savings goals while stationed overseas is a possibility with all the right tools in place. You are or will be at your new duty station with a plethora of options and temptations to spend money. Save a bit here and thereby using the tips listed above, take advantage of the benefits you are entitled to and find ways to reduce and eliminate those fees.