Home Buying, an Oral History – PART II
---
By Julia Wood and Sean Hladick
In Part I of our oral history series, we followed seven Service CU employees on the start of their homebuying journey. We heard what drew them to buying a home and how competitive the market proved to be. Having an offer accepted on your dream home is only half the battle and for many, what comes next can be the most difficult part of the process.
Financially Exposed: The mortgage process puts your life under a microscope and finding the right partner can help.
Dave Dwyer (Marketing Field Rep, Portsmouth): I guess being financially naked with someone and disclosing all that information for me, working for a financial institution, was not that bad because I was a teller. I've worked with people that are millionaires, [as well as those who] have a dollar to their name and you don't judge.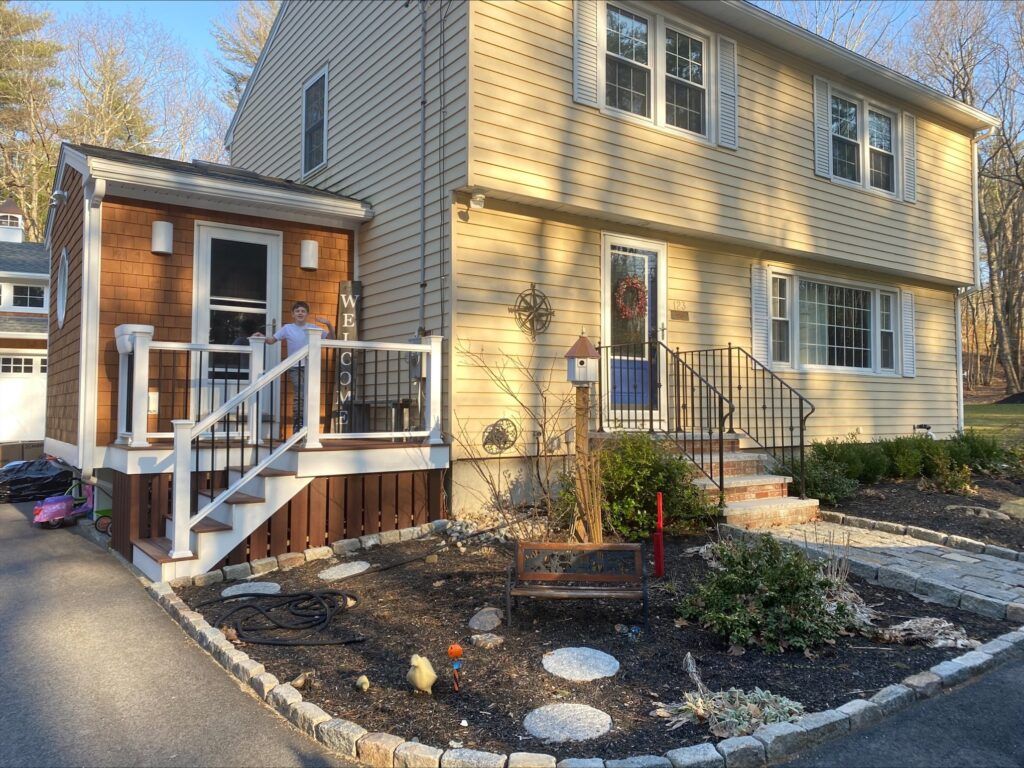 Tiffani Lyons (Manager Training Stateside, Portsmouth): [For our refinance] we chose to stay with the mortgage company that we currently had our mortgage with, thinking that it would be a semi-easy process because they already had it. They would just essentially have to rewrite it to shorten the term and adjust the rates because they already had all of our information, but it was quite the opposite experience. It was long, drawn out and very painful through this mortgage lender.
Dave: My fiancé did have a problem with that. She has not trusted too many people with her money. So that was an issue for her. But I told her, this information is going to get us to where we want to be, and it'll give us clear guidelines because if we don't have this, we're guessing as to what we can afford. So the more data we have to back up, what our closing costs will be, what our monthly mortgage will be, even what our electricity bill might be, [the better]. We can set aside more and more cash to be ready for that initial purchase.
Aaron Force (Branch Manager, Grafenwoehr): On top of just word of mouth, people saying [the lender was] good, I did some research online and they had really good reviews. I made sure it was a big company. Then when I reached out to them I talked to a human being and had a chance to explain my situation. As soon as they were receptive to it, I knew that they were going to be who I stuck with because I needed that human connection on the other side.
Chris Banker (Marketing Communications Specialist, Portsmouth): I think rate is definitely super high on the list, if not the best, of course that's what everyone looks at [in a lender]. I think there's also a lot to be said for a good experience. Is it going to be easy to pay my monthly payment and go online, can I do it from my phone? Is it a pretty seamless process?
Aaron: I want to pick up the phone and call Steve, and then Steve answers and I talk to Steve.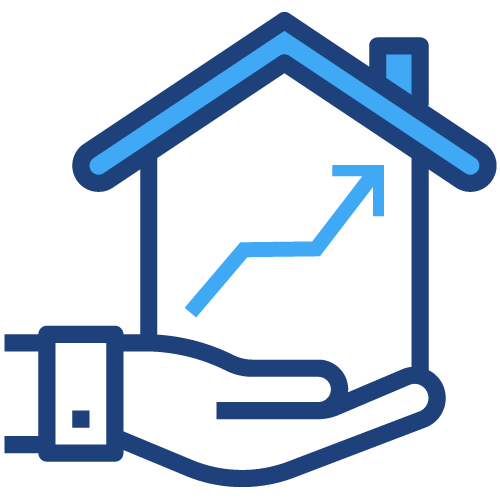 The Offer: You found the house, but now the real battle begins.
Curt Toczydlowski (Contact Center Admin Rep, Portsmouth): You have to treat it like you're going to war, not so much in brute strength, but in psychological warfare. You're dealing with a lot of money. For a lot of people, this is their retirement savings, this is it. If you mess it all up, it's over, it's done. It was stressful. To me, what I saw, [housing] was another panic buy that was taking place, other than the toilet paper and the hand sanitizer.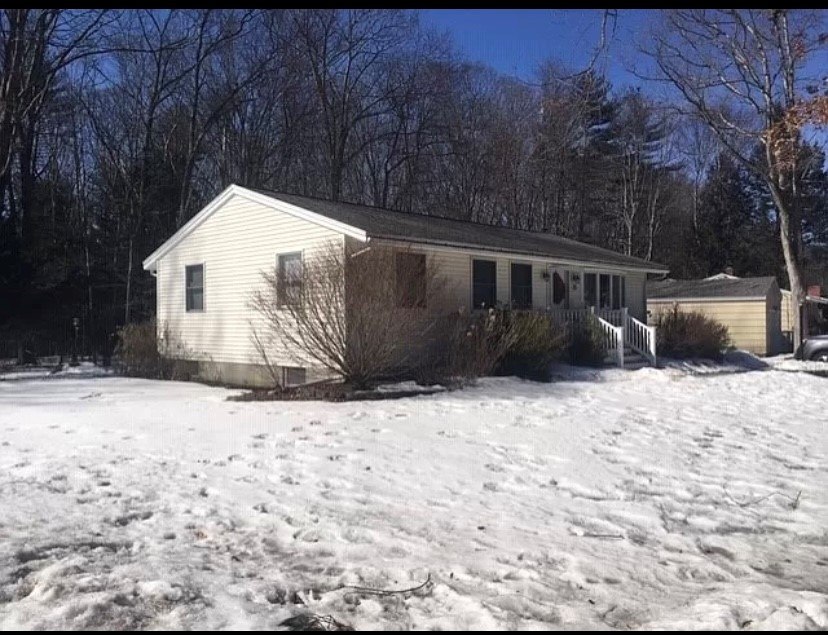 Dave: The process made my head spin. We toured the house that we currently own on a Saturday and actually, [my fiancé] couldn't be there. She was away. So I toured it with my real estate agent. We kind of looked at all the positives of it. I totally loved the house.
Aaron: [Listings] would literally say "This house will be for sale for 24 hours, you must get your bid within this period of time." They literally said bid instead of offer because they would start the property at a quarter of a million dollars and they would end up closing at $310,000. It was bananas.
Curt: Why? Because the person behind you just said they're paying in cash right here, right now. They don't care, they just want it. It was that type of battlefield, it was that type of negotiation.
Hunter MacDowell (Staff Instructor I, Portsmouth): The guy who owned [our home] was a flipper and he redid the whole house, I believe there were 18 offers on this house and we weren't the highest. It was crazy that we got the house, but in talking to the neighbors we kind of figured out that the guy wanted to get a younger couple in and we also wrote a letter to him. I tell everybody if they're going to buy a house that they should write a letter to the owner because it helps so much.
Dave: You're nervous because even if it's your second or third or fourth time putting down an offer, you still realize you're about to spend a couple of hundred thousand dollars on something.
Aaron: Being remote, the home inspection is critical for me. I'm paying a guy to do my job. I want to be there, I want to touch it, I want to see my house. It was so good to have trained eyes on the ground and part of his home inspection; he would take pictures of all the flaws that he found. So I got to see and it really helped me feel involved in the process and it made it less abstract dealing remotely. It made the property real.
Brianna Fogg (Member Service Rep II, Lancaster): And then after the inspection came back, there were just a few little things and we were like "Well because of this…" and they said they'd pay all of the closing costs.
Aaron: Experts are experts for a reason.
Hunter: We also waived our inspection, which is not something I would recommend to everybody because I know a lot of things, I can identify a lot of things. My realtor was incredible and he knows a lot of things as well. I still did an inspection, but it was for informational purposes only so we couldn't go to the owner and say "hey fix this." [Laughs] I would have loved to be able to do, but it got us the house.
Hurry Up and Wait: Your offer is accepted and now it's time for the slowest mad dash imaginable.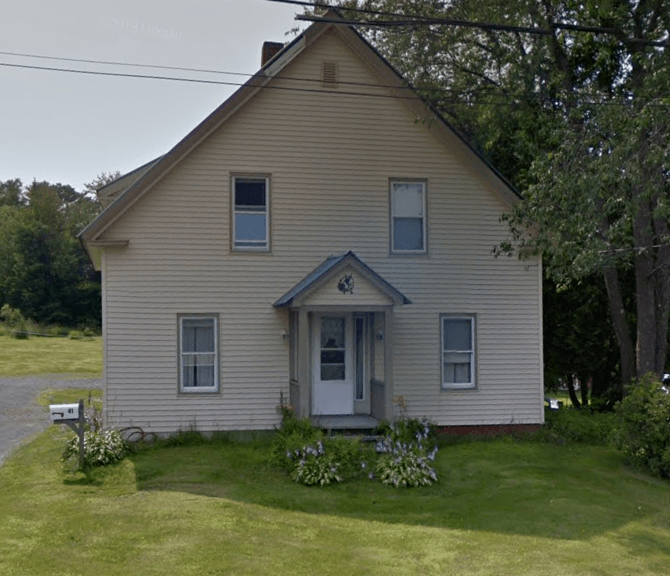 Brianna: The lender was like, this is a page and half of everything I need from you, all these documents, can you upload them? I had them done in an hour. Then I waited a week and a half and I hadn't heard anything and she's like "No we have everything we need, we're just working everything up. I can't believe you got that all this quickly, thank you so much." So I had to sit back and wait and stew on "ugh, I hope they have everything. What if they don't? What if I submitted something wrong?" and just wait, and wait and wait.
Aaron: I will say it was a bit overwhelming, especially because you're under this pressure to act fast. "This offer is only good for 14 minutes if you don't reply!" I'm getting these emails and my real estate agent is my advocate, but even she's like "Sign this stuff. Sign this. Sign this. Sign this."
Hunter: Some things that are common sense to me, seemed like not common sense to [the lender]. I needed to move all my money into one account to write one check for closing and they were like "why did you move all this money?" Why? I need to pay you!
Aaron: I did all my research on what could be accomplished remotely and what couldn't. And I found out that really the only thing that could not be accomplished by me from my living room was sitting at the closing table. I had to appoint a [proxy] for that one specific process, but the rest of it was super straight-forward. I was e-signing all of the offers, I was e-signing the home inspection paperwork.
Curt: I absolutely cannot stand the digital signing. That was one thing that drove me up a wall. I understand the software that I have is secure, but the whole idea that I can sign paperwork with a click of a button, that's kind of alarming. I prefer the wet signature process, but I understand because the current situation we're in right now that was the only option.
Aaron: My number one concern was that before closing date came along, I had to have all my ducks in a row because everything converges at that moment.
Curt: [Leading up to closing day] was like who put the flaming ring here? Who put this here? I have to jump the Evil Knievel jump?
Closing Day: Take a seat at the table and sign, sign, sign.
Hunter: [Closing Day] was weirdly easy. Everybody tells you you're going to sit there for hours on end, signing a stack of papers this tall and it's going to take you forever and your hand's going to cramp up. I think I signed 25 times and then we had our keys and we were out. It's a little bit different in the realm of Covid and everything. We weren't in the room with the seller at all, so the seller came in after us and signed all the information for their side of things.
Brianna: I worked all day, I got out at 4 p.m. and the [closing office] is right across the hall. I literally walked out of work, walked across the hall and signed all the papers.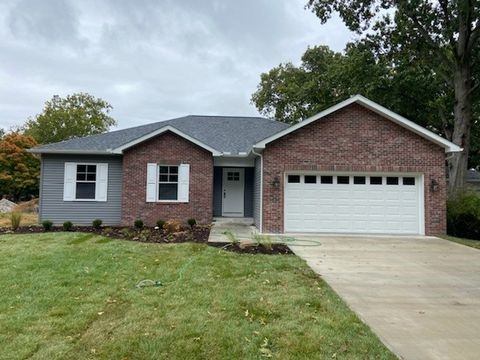 Aaron: [Closing Day] was a normal day. It was almost a shame. I've seen the movies, and I don't know if this really happens, but I've seen the movies where people close on the house and they hug, pop Champagne and they sip it. It's a big deal and then they go out to dinner that night and they're like, "Woo!" Maybe that's movie stuff, I don't know, but my experience was completely different.
Curt: On the day of the signing it wasn't too, too bad, because we were all there and it was the actual wet signature.
Aaron: I just got the email from my proxy, "Ok, everything's done." I'm like "cool," then I went and had lunch. It was really kind of lackluster, it would have been cool to pop a Champagne bottle.
As you've read in this piece, buying a home can be exhilarating, frustrating and confusing. For most, it's the biggest purchase you'll ever make. Service CU offers free virtual home buying classes to help prepare and educate homebuyers to make your experience a good one. To find out more about upcoming classes, please email Sarah LeBlanc at sleblanc@servicecu.org.