The "Perfect for You" Home Is Out There
---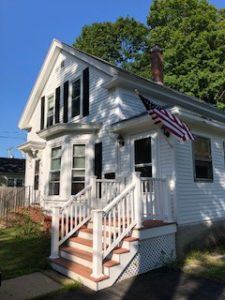 Buying your first home can be an emotionally trying time. With a lack of available inventory and rising prices, there is no wonder why first-time homebuyers get so frustrated. I should know. I was one of them. While riding this rollercoaster of emotion, it's important to remember that while finding your first home may be frustrating, it's also extremely rewarding and will undoubtedly provide you with a sense of pride once you sign on that dotted line.
Growing up, I was always told, "Be wise with your money. Save whenever you can. Every bit counts." Well, I did what I was told and had finally saved up enough money to buy my first home. Now what?
Starting with my list of must-haves in hand—at least two bedrooms, two bathrooms, a manageable-sized yard, and a safe neighborhood—I began my online search in the town I always assumed I'd buy my first home, the town I grew up in Amesbury, MA. I quickly realized that not only were houses in Amesbury more expensive than I had originally thought, but there was little more than a trickle of new inventory coming on the market each week. Slightly discouraged but still bursting with excitement, I was determined to find "the one." After two months of attending the occasional open house, a listing came on the market in my childhood neighborhood. THIS MUST BE A SIGN. I couldn't dial my real estate agent's number fast enough. Within hours, I was inside this enchanted bungalow where I immediately pictured myself living. My aging car in the cute little garage, the burgers sizzling on the grill in the backyard. This was it. I must put in an offer. Offer over asking price submitted. Rejected. Cash offer accepted. Cash offer?! What?! Talk about a bummer.
It's okay, I tell myself. It wasn't meant to be…
Keep Those New Home for Sale Alerts Coming
It's now winter in New England, the holidays have come and gone and I'm still without my first home. Friends and family keep telling me I'll find the one, to keep my head up. Yeah, sure, easy for you to say!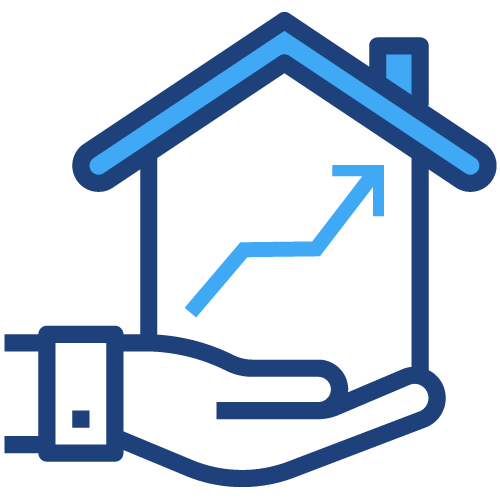 Glued to my Trulia and Realtor.com apps, I stumble upon another home that's at the high end of my budget but definitely worth a look. The first one in the door at the open house and I'm smitten. Beautiful, old hardwood floors, cozy fireplace, three bedrooms. Get the checkbook—I need to make an offer. Offer at asking price submitted. Rejected. Cash offer accepted. Not again.
At this point, it would have been very easy for me to start looking beyond my budget at homes that I may very well have been able to afford at first but would have quickly become an overwhelming financial burden. Reminding myself to stay within my budget, I reviewed my list of must-haves and compared them to homes I had seen. Were these must-haves still realistic in my price range? Did I have any new must-haves to add to my online search?
Months go by and little to no houses are added to my daily listing feed. Understandable. It's winter in New England. I'll just wait until spring hits. Everyone knows that spring brings on the most listings (at least I thought). Memorial Day weekend comes and I'm officially discouraged. Maybe Amesbury just isn't going to happen for me. Where else can I look that'll offer me a similar lifestyle of a charming downtown and a plethora of local activities? Enter Exeter, NH. Only a few miles away from Amesbury, Exeter is a vibrant town, constantly adding new restaurants and businesses to its lineup. I put it on the list.
The following weekend arrives and BOOM, a new listing appears that is EXACTLY what I'm looking for. An old, New Englander style home with a great yard, garage, big kitchen, and plenty of space to grow. Sure it needs a little work but I've always been willing to roll up my sleeves. Hours later, I've seen the home and know, this is it. The house that will make all my savings worth it. Offer slightly over asking price submitted. ACCEPTED.
Of course, when buying a home that you know needs some work, you need to do your homework. For me, that meant bringing my father, who is constantly making small improvements to his own home, to the open house for a second opinion, as well as asking an electrician to do a walkthrough with me prior to signing the Purchase and Sale Agreement. With any old home (or any home, really) there is potential to have hidden costs, so do what you can up front to ensure you're making the most educated decision possible.
It has now been a year since I moved into my 1865 dream first home and I'm even more in love with it now than when I first saw it, because it's mine. What I worked so hard for. My aging car sits in the cute little garage and my friends and family have enjoyed plenty of burgers hot off the grill. The hunt for the "perfect for me" home was worth it and now I can finally say, I am home.
No matter what you're searching for—your first home, your dream vacation home, or that tiny home you always dreamed of—keep your head up. The right one is waiting for you to move on in.