What Makes Up A Credit Score?
---
This article is brought to you by Service Credit Union's Visa Everyday Card, with numerous benefits and no hidden fees*.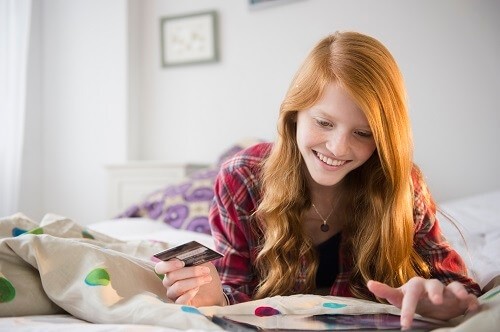 If you are at all like me and were apprehensive when applying for your first credit card, then look no further – it is time you learned what is in the secret sauce.
Understanding your credit score, the importance of it, and how to keep improving it can help you get lower interest rates and make life easier when applying for a loan.
It is much less nerve-wracking to apply for a loan when you know what banks, credit unions, and lenders are looking for in your score. Knowing the secret sauce that makes up your credit score will also help improve your overall financial well-being. But, before we dive in, let me preface this by saying, the sauce really isn't that spicy at all.
The five components of a credit score
Credit scoring companies calculate your score based on five different ingredients. They use these ingredients to determine your score and then rank said score on a scale from very bad to excellent.
The key ingredient is your payment history. According to GreenPath, 35% of your credit score is your payment history, making it the single most important factor. By paying off your debt on time, you are building a payment record that is reliable. When you go to apply for a mortgage or get a car loan, your payment history will show other lenders that you pay back what you owe consistently. A strong and consistent payment record makes it more likely for you to get a loan in the future.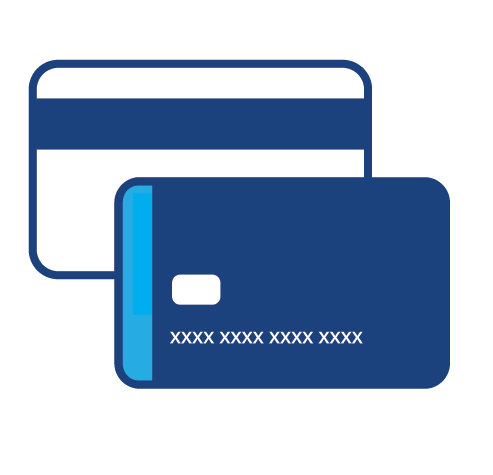 Explore our credit cards
with a variety of features including smartwatch payment abilities, EMV chip fraud prevention, and no annual or foreign transaction fees*!
The next ingredient is the amount of credit you have used or, in other words, the amount you owe. This makes up 30% of your overall credit score because if you have used too much of your credit line, it signals to financial institutions that you are at a high risk of defaulting and could become delinquent on payments.
The next few ingredients of the sauce (your credit score) don't carry as much weight, but can still make a large impact, like the length of your credit history. This comes with time, but having a long and consistent credit history will show lenders that you have a history of paying off your debts and are reliable. You will want to keep in mind how long your accounts have been opened and used. There is a sweet spot, though — too many accounts can also impact your score. If you are just starting out, consider applying for a secured credit card to help build your credit.
The final two ingredients are salt and pepper; they go hand-in-hand and both make up 10% of your score. Similar to having no credit, new credit also impacts your score. Opening or applying for too many new credit lines in a short period of time can signal to a financial institution that you may be high risk to lend to. This applies to different types of credit, such as a car loan, a credit card, mortgage, etc. This is not to say you shouldn't have multiple types of loans. The final ingredient? The different types of credit you carry. Lenders like to see variety whether it's a credit card, student loan, or something else; different types of credit and payment histories make you appear more reliable.
And there you have it. That is the secret sauce. I told you it wasn't too spicy. In a nutshell, you are simply trying to prove to financial institutions what you have been trying to get your parents to believe for years – you are accountable, responsible, and can be trusted – you pay your debts, you're timely, and don't over-borrow.
Now that you know all of the not-so-secret ingredients, it will be easier to develop healthy financial habits. To help keep yourself financially fit or to learn more about managing your finances, check out Service CU's free financial resource, EVERFI. The platform offers a robust library of learning topics and allows you to create a personalized playlist to learn from including topics on building credit.
*Annual Percentage Rates (APR) range from 8.15% to 18%; accurate as of 02/01/22 and subject to change without notice. APR is variable and based on your creditworthiness. Cash advance fee and balance transfer fee is 1.00% of the amount of each transaction. $20, or the amount of the required minimum payment, whichever is less, will be assessed for a returned payment fee. The card replacement fee is $9.00. Should you request a rushed or emergency card replacement, a fee of $40.00 shall be assessed. There is a document copy fee of $15.00.