What You Need to Know If You Are PCS-ing Back to the U.S.
---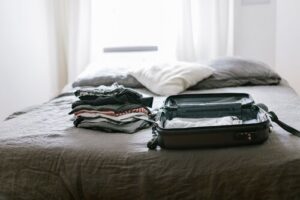 With PCS season right around the corner, you may be feeling anxious about everything you need to do if you are heading back home to the U.S. In addition to our printable PCS checklist and military resources, we've compiled some to-dos to alleviate some of the stress of your move.
Buying/Renting a House
One of the most exciting, and possibly most stressful things, about your move will be finding your new home. Many locations have websites to support community newcomers in addition to the Automated Housing Referral Network (AHRN). You can easily search AHRN.com to review prospective homes at your new duty station that are available for rent or sale. If you do decide to take the leap and purchase a new home, don't forget that there are multiple sources for helping you finance your dream home, including Service Credit Union's very own mortgage team. Make sure to research what type of mortgage best suits you, including a VA loan.
Selling Your Car
If you bought yourself a Euro spec vehicle to cruise around in while living abroad, you'll likely need to sell it before you move home, as the specifications it has will determine what country it can be registered in. For example, a Euro spec car may be designed to handle autobahns with no speed limits, frequent roundabouts, stricter European emission standards and shorter off ramps, whereas a U.S. spec version of the same car is not.
In most cases, the costs for converting a Euro spec vehicle to a U.S. spec vehicle far outweigh the alternative to simply buying a new or used car when you arrive stateside. Although Euro spec vehicles are rarely taken home by returning military members, it doesn't mean there isn't a huge market for overseas military buyers. Selling your vehicle to another American online or a "lemon lot" on base makes the process much easier, as you don't have to worry about taxes or taking the vehicle out of the EUSAER (United States Army Europe and Africa) system.
Shipping Your Car
Most military orders only authorize the shipment of one vehicle on the government's expense, but that doesn't mean you can't take two or more. However, there are a few things to keep in mind if you are planning to ship your additional vehicle(s) privately, including the costs, transportation to and from ports and the insurance on the vehicle(s) during shipping. Regardless of how many vehicles you ship, you'll also want to ensure you have your vehicles in tip-top shape for shipping. That means cleaned inside and out and no more than a quarter of a tank of gas left. Although you cannot ship household goods in your vehicle, you are authorized to ship children's car seats, strollers, tools (less than $200 in value) and a few other items such as speakers and audio/video equipment.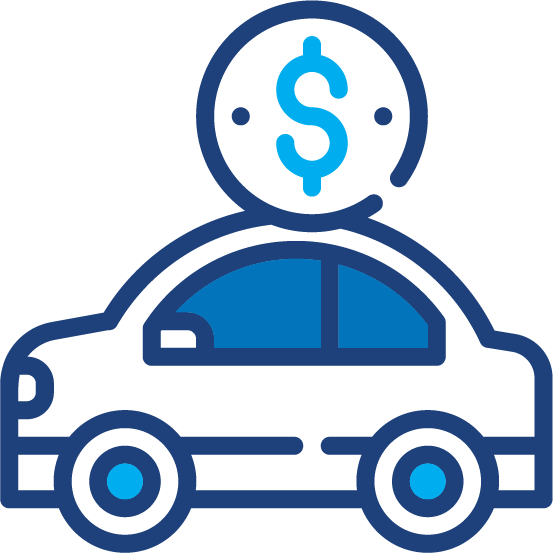 Utilities
Most overseas locations and companies require you give one to three months' notice to cancel your utilities or military PCS orders. You'll want to start checking your bank account(s) to see all the different bills you pay and contact each company to set up cancellation dates. There's nothing worse than leaving the country without realizing you're paying for services you're no longer using. Not to mention, unexpected debits could leave your account in the red, racking up more unnecessary fees.
Shipping Household Goods (HHG)
Once you get your orders and moving dates together, you'll want to immediately schedule your shipping company. Keep in mind that there are weight limits for your move and you'll want to check with the Transportation Office/Personal Property Office to see what your weight class is. It is highly advisable that you document all your items to guarantee nothing is lost or stolen. This also supports any claims you may have to make if something ends up missing or broken.
Shipping Unaccompanied Items – If you decide to send over some smaller items yourself ahead of your move, you'll want to consider this upfront expense. Once you have a sponsor or point of contact stateside, you can use their address to send over all the things you'll need once you touch down.
Purging Items – You've probably collected a lot of fun things from your time abroad, so much so that you may not need it all. Getting your orders is the perfect time to start thinking about shedding some of that excess baggage. Some great items to think about purging are any 220 volt electronics that you won't be able to use stateside. Other things are large furniture that fits well in your European abode, but will have no place in your new American style home. Whether it's electronics, furniture or just extra stuff you won't use, you can sell it before you leave and turn your purge into cash.
Budgeting
Moving can be expensive, even when it's not across the world. While most expenses will be reimbursed by Finance, you may find yourself paying for costs upfront, meaning you'll need to set aside some cash. There are a few unexpected costs that many overlook, such as:
Babysitters/pet sitters – Moving might require that you get some assistance and that assistance might cost you a little. Hiring a babysitter or pet sitter to help look after your babies/fur babies might be the peace of mind you need to get your packing done, so be sure to prepare for this expense.
Pet Shipping – Speaking of pets, you may have found a furry friend while living abroad and there are a few steps and dollars involved in getting them safely to their new country. Pets often need shots, checkups and their own plane ticket before they can be shipped back. Depending on the size of your pet and the time of year you fly, the flight alone can incur significant costs and most of these fees will not be reimbursed.
New Appliances – When you moved to Europe, you probably sold off all your appliances and either bought new, European ones or relied on the Travel Management Office (TMO) to supply you some on your tour. Now that you're heading home, you'll be back to all 100 voltage and may find yourself needing to buy large appliances like refrigerators or washer/dryers. While this isn't something at the forefront of your budgeting, you'll not want to forget these necessities when considering your moving budget.
Rental Cars – More than likely, you'll be carless for a portion of time before you leave Europe or after you arrive stateside.
ROM (Restriction of Movement)
COVID-19 has caused a lot of changes to the way we do things in our lives and PCS'ing is no exception. Most PCS moves will have ROM at some point, but there is no standard in place for what each location has or what changes may occur in the next few months. This means that you could have ROM before or after you fly out, or at both. This means you'll need to plan and pack accordingly for the time you'll be restricted. Once you know your duty station, reach out to their COVID response team and see what the local requirements are beforehand so you can prepare.
Sure, moving is a lot for anyone, but there is lots of support out there for military members and their dependents. Just take it one box at a time and remember that there are so many exciting new adventures awaiting you!