The Millennial Handbook to Buying a Home
---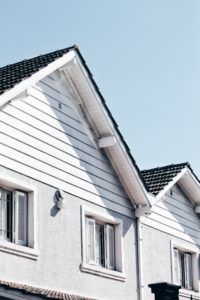 We've all heard the jokes and seen the memes about millennials. But despite being thought of as an entitled generation that struggles with "adulting," this group of twenty and thirty-somethings is now growing up and settling down. In fact, millennials now make up the largest share of home buyers, at 36%. Out of that 36%, 65% were also first-time buyers. As that number continues to grow, so will the uncertainty over how to actually take this big life step.
Needless to say, a millennial's first-time home buying experience will probably look quite different from that of their parents. So how can this generation better understand the process? Here are a few guiding tips that can help you navigate the process.
Set realistic expectations.
Once you have saved enough for a down payment, plan on committing about 1/4 of your monthly take-home pay to your mortgage payment. Use an online mortgage calculator to determine what you can pay over various loan terms, including approximate property tax and current interest rates, and shop around for different mortgage types to suit your needs. Many financial institutions offer special rates for first-time homebuyers, so make sure to ask.
Don't forget about the other expenses that come up when purchasing a home, such as closing fees, new furniture, and moving expenses. Plan to set aside at least $10,000 in extra cash outside of the down payment and upcoming mortgage.
Use a budget app, such as Every Dollar, to help you consider other debts and bills you may have before taking on the added commitment of a new home.
Do your research.
Trulia and Zillow are available as mobile apps and on desktops. They offer comprehensive looks at home prices in the area amenities, and also include their own mortgage affordability calculators. The slightly lesser-known Redfin not only has a home-finder feature but can help you find a real estate agent.
Using an app, Google, or plain-old word of mouth, find a real estate agent who specializes in your area, look for their reviews online and meet them in person before starting the search together.
Visit various neighborhoods and envision whether you could see yourself living there in five to seven years. Don't be shy about asking locals for their thoughts on living in the area.
Go to open houses to start to get a feel for what's out there.
Look out for local home-buying workshops, which will give you an expert point of view on the home-buying process. Service Credit Union offers several events throughout the year.
Feel like you may want to start fresh? Consider a new construction project. Just don't forget to add in any "extras" you may want such as floor finishings, upgraded counters, and even non-white paint to the starter price you'll find on many of these deals.
On the flip side, you might be tempted to take on a fixer-upper. Assess the total renovation costs by a professional, and see if you qualify for a Rehab loan to cover the fees.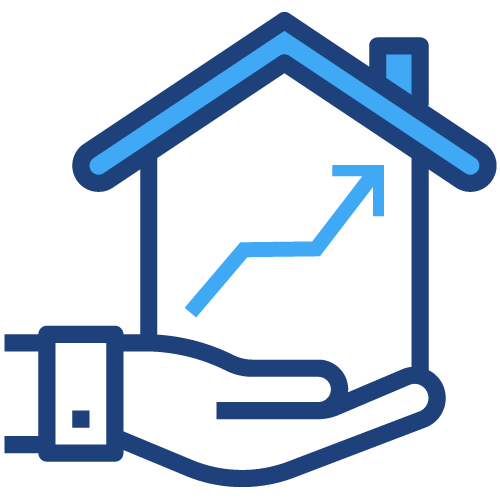 Get pre-qualified and know your max price point.
Work with a real estate loan officer to assess the max loan you qualify for, and ask for a pre-qualification letter. Having this in hand will make it much easier to apply for a mortgage once you have found your dream home.
Better credit scores mean a better mortgage loan amount and a better rate for you. Don't fall into "free credit score" scams that ask for payment. You're entitled to one free copy of your credit report every 12 months from each of the three nationwide credit reporting companies. If you're dissatisfied with your credit score, there are steps you can take to correct any errors affecting it. The earlier you pull yours, the more time you have to fix these negative marks.
Make an offer.
You found a home you love – awesome! Now it's time to make an offer. Your offer should be within your budget, but leave some space to negotiate. Don't go low first, as you may be outbid. Staying within a reasonable number of the asking price is a good place to start. Know your limits and work with your real estate agent to get sound advice on when to increase them.
Be prepared to get turned down and don't be discouraged if you are. Keep trying and lean on your agent and loan officer for advice.
Get closing.
Congratulations, your offer has been accepted. Now it's time to begin the closing process by picking a closing date, scheduling a home inspection, and confirming everything with your loan officer and real estate agent. This is normally between 30-90 days from the acceptance.
Lock in your mortgage rate. While you might be tempted to do this earlier in the process, the rates are usually only good for a few weeks to 60 days, so it may make sense to wait until you have a purchase agreement in hand.
Shop for homeowners insurance and get quotes from at least four different companies. You can expect to pay about $35 per month for every $100,000 of home value.
Finalize all your paperwork and purchase anything new you may need for your home. Note that the home inspection may yield results that could impact your closing, and be prepared with a plan B living situation. If you are renting, it may be wise to go month to month with your landlord until your closing has been finalized.
The entire home-buying process could take between 10-12 months, but because we are currently in a seller's market, you should also be prepared to move quickly on a home you love. Everyone's experience will be different with the same goal in mind, to own your first home. While there are is a lot of unpredictability in the real estate market, the best thing you can do is to have an open mind and be as prepared as possible.